The Spirou Park in Monteux
1min by car from the hôtel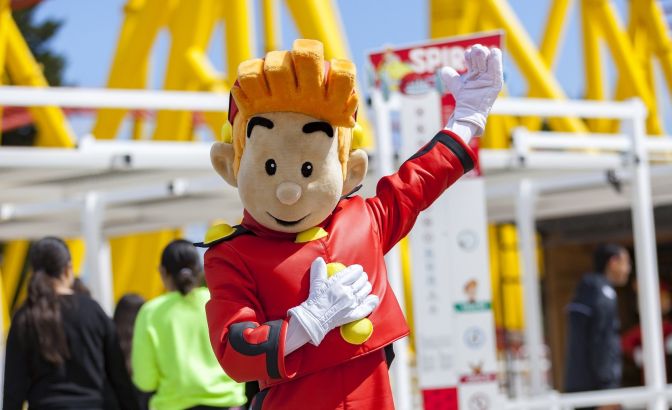 Only 8 km from our hotel, the Parc Spirou Provence located in Monteux is a must for spending a happy time with the family. Opened in June 2018, it is the first family theme theme park under license in the Provence-Alpes-Côte d'Azur region.
At the heart of 4 hectares, it stages the emblematic characters created by Franquin: Spirou of course, but also the Marsupilami, Gaston Lagaffe, Boule & Bill, Fantasio, Secotine without forgetting additional characters like Lucky Luke for example who each have their own attraction.
The park offers 18 attractions including 8 new ones in 2019: the Marsupilami Nest, a vertical roller coaster, the Flume Ride Fury, aquatic logs, 6D immersive cinema, the Zorglub ride for rotating sensations 30 meters high, a tower free fall 90 meters, the Junior Spining Coaster, children's rollercoaster and a new playground.
Proud of its success, Parc Spirou Provence will invest in new attractions for the years to come. It is open from early April to early November.